Chris (HC) Rooke – 1912 to 2009
My father was a very clever artist and I admired him greatly. As a child I used to sit next to him watching him paint. He used to allow me to paint the birds on his pictures or maybe snowflakes, but I always got carried away and got ticked off for making them too large! He never, ever told me that any of my paintings were good. He always found something to criticise but towards the end of his life I used to take it with a pinch of salt.
Dad could paint anything in any medium. Not many artists can do that. He had a one man art show in London at the age of 18 and did extremely well. His father sent him to work in the London Stock Exchange under the wing of a personal friend of his. However, after a few weeks my father was summoned and told he was not going to be able to stay and that he would thank him for firing him for the rest of his life. Dad was shocked and worried what grandpa would say, but the chap was right. He was only happy whilst painting.
My father preferred to be called just Chris. He was very bashful about his successes and so I can relate only some of his early life. He became a freelance artist and illustrator. He illustrated books, calendars and posters in the days before colour photography. His work came from his links with the large London agencies which continued throughout his career. By the late 1930s, he was earning enough to have bought one of the then new Jaguar SS100 sports cars and his first marital home.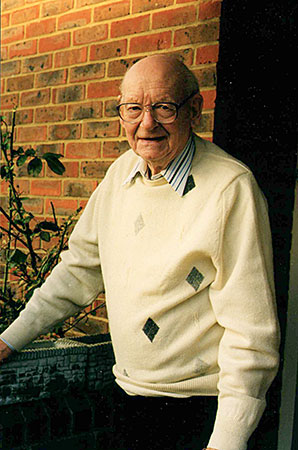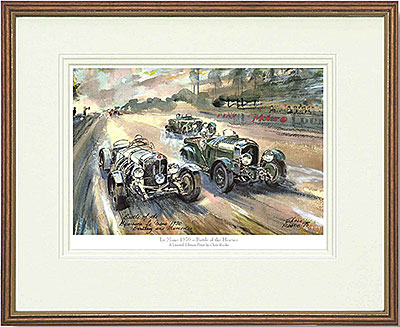 During the war, he served in a military unit illustrating army manuals for the assembly of things like Bailey Bridges and producing maps and 3-D models of battlefields and beaches. He was one of many artists commissioned by Sir Kenneth Clark and the government sponsored "Recording Britain" project to paint specific architectural subjects. His paintings are still held by the Victoria and Albert Museum in London.
After the war, my father continued his freelance career but as he became older, he relied more and more on private commissions which removed the deadlines and the pressure of commercial work. It was at this time that he painted his most varied subjects including landscapes, architecture, figures and especially hardware like planes, boats and his favourites, classic cars.