Frequently Asked Questions
Here are the answers to some frequently asked questions about commissioning a painting. If however your specific query is not displayed, please contact Brenda.
Do you paint people or pets?
Regrettably I do not take commissions for portraits of pets or people.
How far will you travel to take photographs for a house portrait?
If you are local to me in East and West Sussex or Kent I prefer to meet you and photograph your home myself. For journeys exceeding one hour, I make a small travelling charge to take photographs.
Please note that I do not normally travel further than a two hour drive. However I am happy to work from your own photographs and have explained how best to do this on my house portraits page.
How long will my painting take to complete?
I aim to complete all commissions within four weeks of receiving your deposit. However, at busy times this may take longer as I operate on a first come first served basis.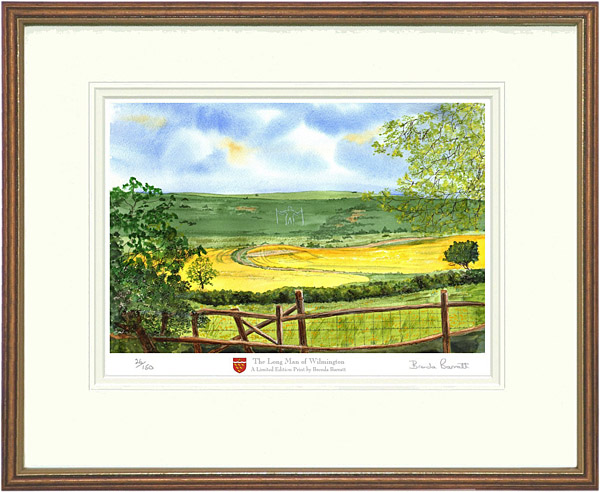 I will provide an estimated time scale when I respond to your enquiry.
I commence paintings ordered as Christmas gifts in September to allow for extra workload at this busy time. The time scales agreed when ordering are only a guide although I always try to achieve them especially when the picture is a gift.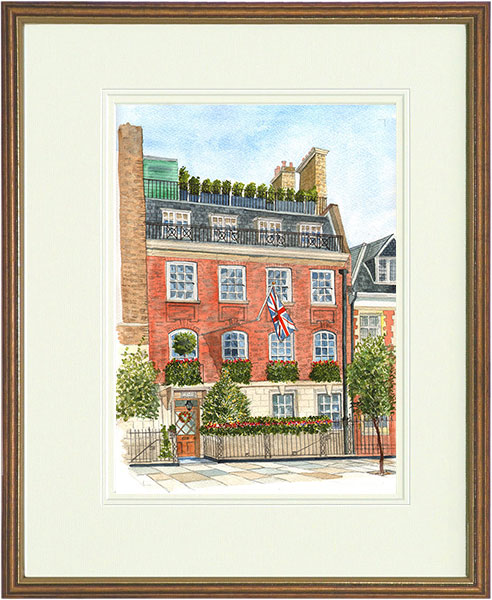 How and when do I pay for my painting?
You can pay me by cheque (payable to Brenda Barratt please), bank transfer or via my PayPal account using a credit card or bank payment. Please note, that membership of PayPal is not required to use this service.
You will need to place a £50 non refundable deposit (to cover the cost of time and materials used) when placing your order. I will then include your commission in my studio timetable and commence work on your painting. When completed I will contact you to arrange the final payment and your painting will be despatched for receipt within five working days.
What do SMALL and LARGE sizes actually mean?
Small – 16″ x 12″ including frame and mount. Aperture 10" x 7 ¼".
Large – 20″ x 16″ including frame and mount. Aperture 14″ x 10″.
What if I don't like my house portrait?
I take a lot of care when painting house portraits and in twenty years, have never had a house portrait returned. However, there is always a first time and should you be dissatisfied with the finished painting, I will – within reason – amend, add to or otherwise adjust the painting to suit your instructions.
If you are not satisfied with the result, I will refund the cost of the painting (excluding the initial £50 deposit). However, on request, I am happy to keep you informed of the painting's progress and will try to resolve any issues to your satisfaction before completing the picture.
Do you accept overseas orders and / or delivery addresses?
Yes, I have special bespoke packaging to minimise the risk of damage on long routes. Thus far, my paintings have sold to all five continents and no damage has been incurred. Please note that payments must always be in Pounds Sterling.