Brenda Barratt
I work from my studio in Buxted, East Sussex and the seeds of my love of painting were sown in my childhood. I come from an artistic family and learnt at my father's eccentric knee.
House Portraits – a truly unique gift
The saying goes that an Englishman's home is his castle.  I think we are a nation of home builders and gardeners.  We love visiting the National Trust homes and gardens and take inspiration from the plethora of glossy magazines.
There is nothing better than having a memento of your treasured home and garden in watercolour.  Or to gift this as a present to a loved one.  I can take prints from the original in order to give all the siblings a copy too – then everyone is happy. A montage of your lives together can be built showing all the homes you have lived in!
Why not give the bride and groom a picture of the church where they were married?  Another lovely gift idea.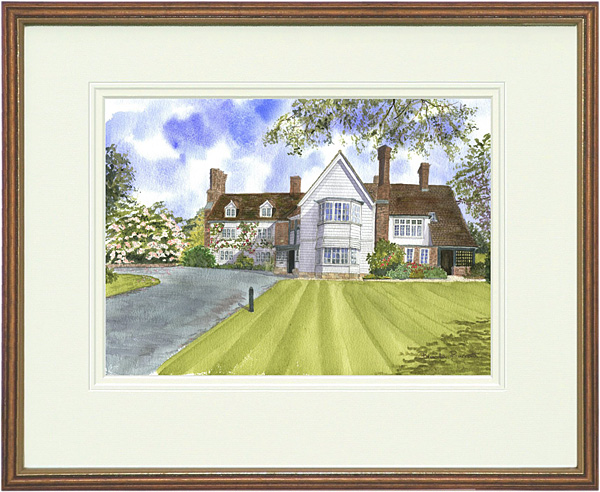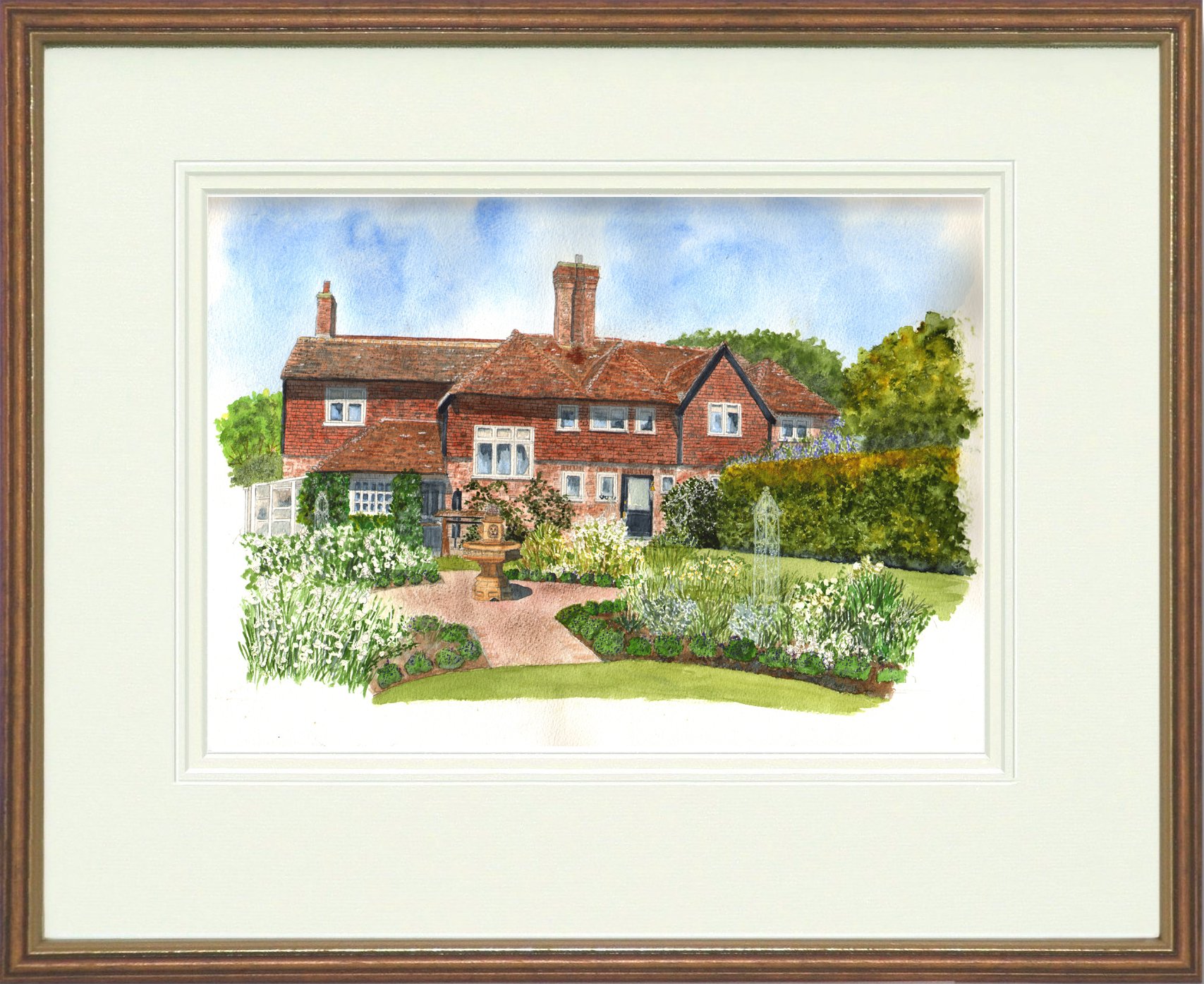 House Portraits, School & College Prints
I started my career by painting house portraits, which I still undertake on request. You need not worry about the garden. I can paint it precisely how you would like it. Summer can be Winter and Spring can be Autumn.
I also produce limited edition school and college prints. My portfolio includes dozens of schools throughout England.
Architecture and Landscape Paintings
I specialise in architectural subjects and also enjoy painting gardens and landscapes. Maybe the church where you were married or had your baby christened? Your wedding reception venue? Perhaps you'd like a painting of your childhood home?
If you are a keen golfer, I can paint the 18th hole and clubhouse as a gift.
Leave a review
I would love your reviews, either on Google or Facebook – please click on the appropriate button below. If the Google button doesn't open a review directly, click on the "Write a Review" button in the right hand panel.